If 
you're 
a 
small 
firm 
attempting 
to 
break 
into 
a 
local 
market, 
you 
know 
how 
difficult 
it 
is 
to 
get 
your 
name 
out 
there 
and 
create 
a 
reputation. 
Our 
local 
SEO 
services 
may 
make 
or 
break 
your 
business.
Online, 
85 
percent 
of 
customers 
look 
for 
local 
companies. 
Furthermore, 
the 
majority 
of 
these 
searches 
are 
conducted 
by 
mobile 
phone.

And 

Google 

now 

tailors 

their 

results 

to 

provide 

the 

best 

results 

for 

local 

companies 

–

assuming 

that 

business 

has 

been 

optimized 

to 

appear 

in 

local 

search.
Make the most of local searches in your region.
We've created one-of-a-kind Local SEO services that are particularly geared
to capitalize on local Google search inquiries. This ensures that your
company obtains the lion's share of hot enquires from potential local
consumers who wish to contact you directly for additional information aboutyour local business and the services you provide.
Not only did we create this one-of-a-kind service, but it is also entirely 
measurable in terms of leads created. Each phone contact and inquiry 
is monitored by our in-house software, allowing you to assess the impact of your spending. Localised queries are scientifically shown to be more 'trusted' by a potential consumer.
Furthermore, they provide actual, quantifiable outcomes at a rate rarely seen with national efforts. Using this method alone, several of our clients receive 
more than 30 new inquiries every month.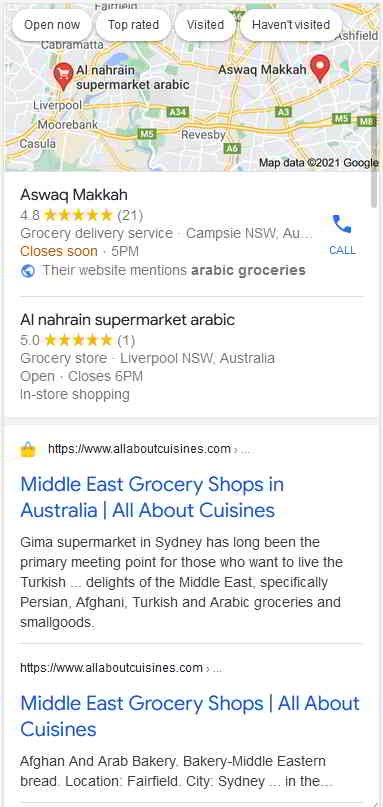 Get in touch for a Local SEO demo
Remember that Local SEO is a one-of-a-kind product designed by us that is
not accessible anywhere else. We even received an award at the AU Search Awards for it.
As a small business owner, this may be the only money you have to invest in order to run your company profitably and fulfill all of your objectives. If you 
are interested, we would be happy to provide you with a free live 
demonstration using real data.
We believe that this can fundamentally alter your business and tap into the 
existing internet demand in your local region.
Local SEO Case Study
Wet n Warm Plumbers was chosen for inquiries such as "heating engineer" 
and others. In three months, they had 8.7k views, which resulted in 181 
website visits, 39 direction queries, and 94 phone calls to their firm.
AWARD-WINNING SERVICES & CAMPAIGNS